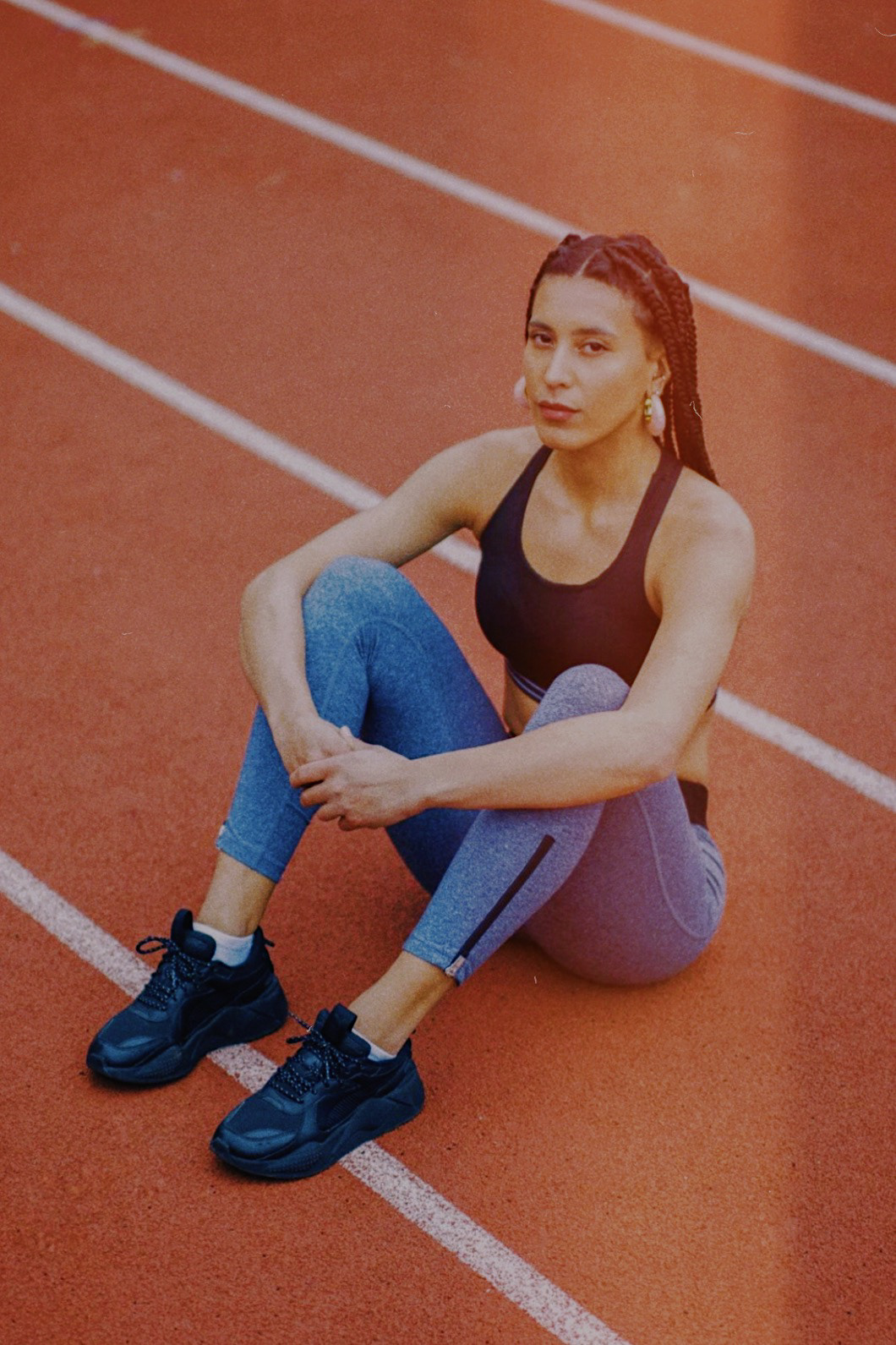 BORN: feb 24th, 1998, London, United kingdom
HEIGHT: 5 ft 8 in (1.73 m)
HIGH SCHOOL: THE BRIT SCHOOL FOR PERFORMING ARTS AND TECHNOLOGY
COLLEGE: UEL (2016-2019) FALMOUTH UNIVERSITY (2020-PRESENT)
REPRESENTING: ITALY
TRACK CLUB:

Bracco Atletica 


COACH: DWIGHT PHILLIPS at 

The Winners Circle 


RANKING: World Athletics profile
EVENTS: 200M, 400M, 4X100M, 4X400M
MAYA BRUNEY (born FEBRUARY 24, 1998) is

a pro track athlete and creative, competing for Italy in the 200m, 400m, 4x100m and 4x400m events. her MOTHER is from Trieste, itaLY AND her father is from ATKINSOn, DOMINICA. she began track at 7 years old competing for her local track team, south london harriers based in crystal palace, LONDON. by 14 years old, she had become ENGLISH SCHOOL'S 200m and 100m champion consecutively. 
IN 2016, she graduated from the brit school in design and 

COMMITTED to THE UNIVERSITY OF EAST LONDON SPORTS SCHOLARSHIP PROGRAM. IN 2017, SHE became the european junior 200m champion and was ranked #1 in the european athletics under 20 ranking, breaking her county's 30 year old record and coming home with three medals from the championships (200m, 4x100m and 4x400m). in 2019, she GRADUATED with a graphic design degree and as a two-time british university champion (200m and 400m). she WAS HONORED AS the university of east london's ATHLETE OF THE YEAR. Following graduation she launched her CREATIVE SPACE in the event of a fire. 
As a dual citizen, she decided to transfer to the italian NATIONAL ATHLETICS team in 2020. she is currently based in atlanta, usa and is coached by former Olympic champion and 5-time world champion, dwight phillips.